25 Feb

Cook Like a Texan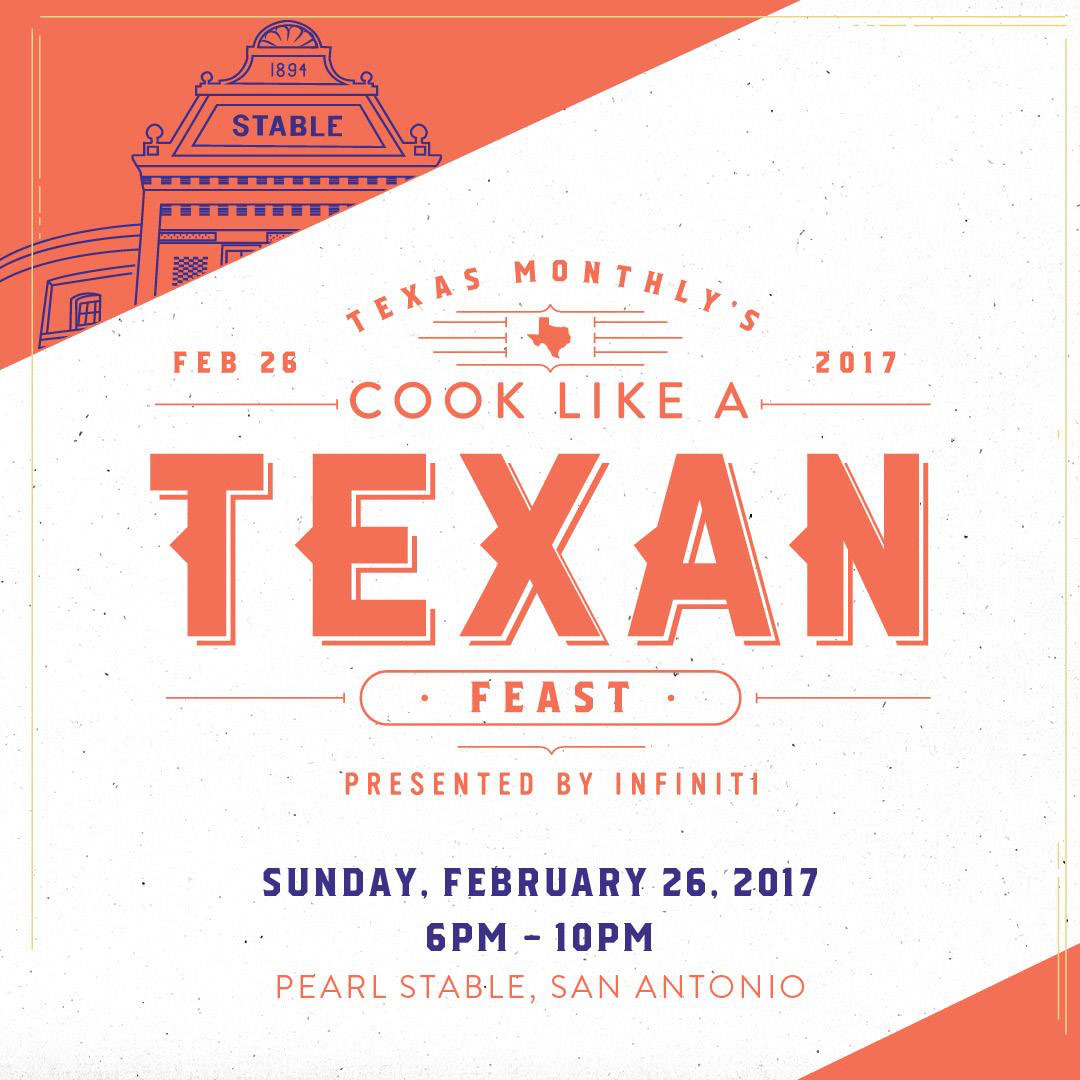 Feasting with Chef John Brand
Texas Monthly's Cook Like A Texan event is tomorrow and we're already salivating. Featured award-winning chefs include: Jeff Balfour of Southerleigh Fine Food & Brewery, John Brand of Supper at Hotel Emma, Johnny Hernandez of La Gloria, Jeremy Mandrell and Anne Ng of Bakery Lorraine, Hugo Ortega of Hugo's, Rene Ortiz of Launderette, Jesse Perez from Central Market, and Tim Rattray of The Granary 'Cue & Brew. This esteemed group of Texas talent will serve a one-of-a-kind feast highlighting the eclectic array of Texas cuisine. Featuring a Q&A with the chefs and talent, the culinary journey will be hosted by Texas Monthly's recently appointed Executive Vice President and Editor in Chief, Tim Taliaferro, and celebrated Restaurant Editor Patricia Sharpe. Guests will also enjoy interactive art by international contemporary artist Cruz Ortiz, live music by artist Doc Watkins – owner of Jazz, TX – and an Infiniti lounge.
We sat down with Chef John Brand for a few minutes to get the inside scoop on what we can expect on Sunday night, read on to find out what his favored techniques and Texas influences are.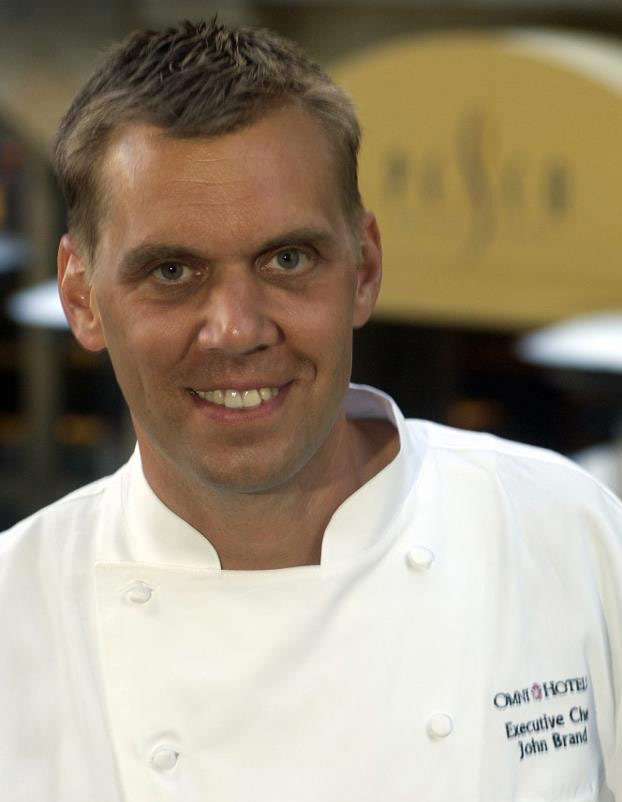 HOW HAS TEXAS SHAPED YOU AS A CHEF?
Patience, I have learned to be patient with food as well as cooks.
WHAT DO YOU CONSIDER TO BE THE MOST ESSENTIAL TEXAS COOKING TECHNIQUE?
The most essential cooking technique has to be related to fire, whether its coals or the slap and sizzle of flames, fire and smoke are integral ingredients that no one would ever list on a recipe. We are taught to season and use specific cooking methods but in Texas, cooking with different woods and coals are a discipline all its own.
HOW HAVE YOU MADE THIS TECHNIQUE YOUR OWN?
I have applied this to working with vegetables over fire and in the coals to develop flavors. Treating vegetables and produce as if they were a meat with char and direct ash contact has made for a great menu.
DESCRIBE ONE TRAVEL EXPERIENCE YOU HAVE HAD WHERE YOUR TEXAS COOKING ROOTS WERE SHARED/USEFUL?
I use my Texas experience when I travel to visit family around the states, the low and slow, smoking and grilling of meat and vegetables is something that only us in Texas can call our own.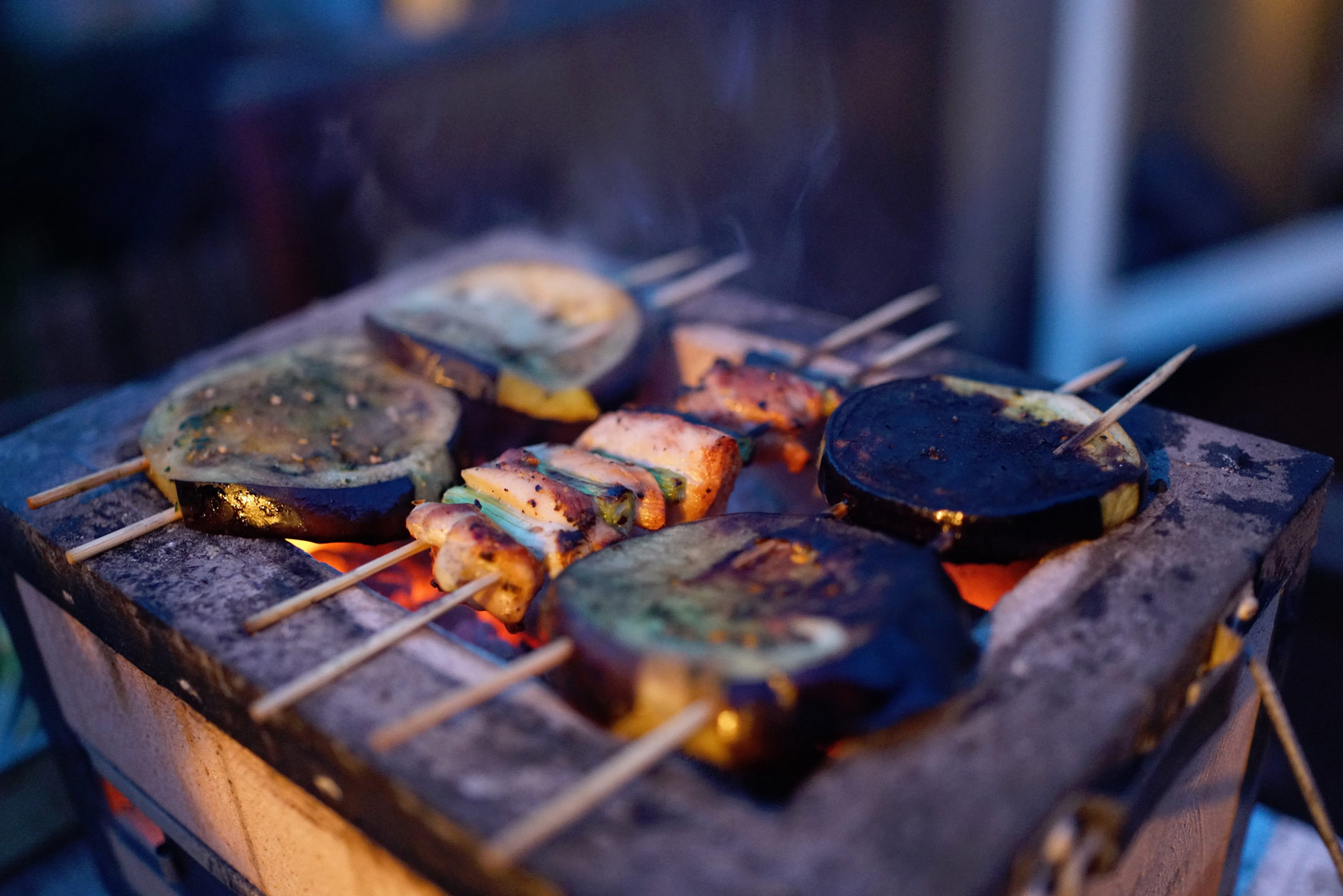 TEXAS MONTHLY COOK LIKE A TEXAN DETAILS:
TICKETS ($145 each) are available for purchase at texasmonthly.com/cooklikeatexan. Tickets include:
TASTING RECEPTION (6 p.m. – 7:30 p.m.): The evening begins with a walk-around tasting featuring: Jeff Balfour, John Brand, and Tim Rattray. Artist Cruz Ortiz will also have his artwork and screen-printing on display.Live music to be provided by Doc Watkins, musician, and owner of Jazz, TX.
FEAST (7:30 p.m. – 9 p.m.): The special seated dinner portion of the evening will include cuisine by: Johnny Hernandez, Hugo Ortega, Rene Ortiz, and Jesse Perez. Live music to be provided by Doc Watkins, musician, and owner of Jazz, TX.
GRAND FINALE (9 p.m. – 10 p.m.):The evening concludes with a magical dessert presentation from Jeremy Mandrell and Anne Ng of Bakery Lorraine.