07 Sep

Two of our Favorite Things, Doris Palmeros & Apple Toast
Simple & satisfying
Cheddar cheese, apple and black pepper get along so well together we decided to put them on toast and serve it to our loved clients for breakfast. Our cafe at Pearl's Bottling Department opens at 7am daily!
It's show and tell time. First up is design guru Doris Palmeros, the brains behind The Good Kind's branding.
Texas born, Doris has worked in NYC with big names like Dr. Seuss and locally with some of SA's favorite businesses like Tim the Girl (yes, we just did that). Her method of putting the client first and knack for connection and relationship building has contributed to her success, not to mention her celebrated design skills. Read more about Doris below, advice for aspiring designers included!
"I like the aspect of helping clients define and create holistic branding that is unique to their product or service."
Give us a bit of history, some nuggets about your background – how you came to be where you are today.
I'm originally from Laredo, Texas. I went to school at the University of Texas at Austin and I decided I needed to explore more and so I applied to graduate school at Tyler School of Art in Philadelphia. I lived on the east coast for over 10 years and in that time I met my husband and worked in NYC for Pushpi studio. I also managed to start and run a business, Twinpop ,for four years working on branding and licensing with clients like Dr. Seuss, Mattel and Rando House. Then kids came and I yearned for my family and hometown, so we moved back to Texas in 2007.
What's your 'why'? What keeps you passionate and moving forward in the field of graphic design and branding?
I've always been in love with every aspect of design from the aesthetic of it to the concepts. Being able to communicate visually is a language that has been easier for me to express, especially coming from a bilingual background of Spanish and English. Branding is a part of design that I've been fortunate to have experienced. I like the aspect of helping clients define and create holistic branding that's unique to their product or service. To design visually, the personality and ethos of what they are producing, by way of product or service is what I like to do. I feel I am part of what they do and hopefully can create what is essentially a visual representation of what they offer.
You've worked with Tim on Tim the Girl and The Good Kind, how did you two meet?
I met Tim as a fellow parent at The Circle School back in 2008. We immediately hit it off! We worked on one of the event pamphlets for fundraising. She was gutsy getting most of the coordination of ads and content organized and I took over the design and production of the booklet. I knew this was the kind of partnership I can work with to create a good product. From there I started working with her on revamping her Tim the Girl brand, then moved on to the Special Projects Social, MBS, Uncommon Fare and ultimately worked on The Good Kind with her.
What was your inspiration, your vision for The Good Kind's branding?
Bringing something new and amazing to San Antonio was the most exciting part of this project. I have always believed in Tim's vision and this was the project that would expose San Antonio to a good nutritional and delicious eating lifestyle. We knew that it would require a solid, bold and clean brand. One that would be minimal with an organic sense, though flexible enough to encompass the many details and platforms it would encompass. The color was a main asset to the brand as this will be the consistent element and value in the continuity for the design.
How was it working with Tim on this project? 
We have an amazing partnership. Best client ever! And she is also a wonderful and endearing friend of mine. In work, we click just right. I get her and she gets me. What can I say? We balance each other perfectly.
"Your client is your collaborator. It's a relationship you must respect. Work on projects that inspire you and bring passion into your design and help you evolve at the same time."
How do you decide which clients to work with? 
I believe in the exciting concepts of start-ups with food orientated products or services. I feel keen in developing and creating holistic brands that involve all the senses. I also like to work with worthy non-profits or businesses that involve the community or are bringing positive ventures to the industry. Some of my clients are in the art or education spheres.
Do you have any advice for aspiring graphic designers? Any tips for working effectively with clients or selecting projects for example?
My advice to an aspiring graphic designer is the same that I give my students—your client is your collaborator. It's a relationship you must respect. Work on projects that inspire you and bring passion into your design and help you evolve at the same time.
Do you work anywhere else in SA?
I teach graphic design at UIW (University of the Incarnate Word). My classes focus on typography, print design and branding. I love my students and I hope to inspire them to be good designers. Hopefully, they can help build the design industry in San Antonio more and expand its potential.
Interested in working with Doris? Check out more of her work and contact her here.
20% Off Cold Pressed Juices
From 7am – 11am Monday – Friday receive 20% off of all cold-pressed juices. Made fresh in-house they're a great addition to breakfast or as a midday snack!
MEAL DELIVERY MENUS NOW ONLINE
Find out what you'll receive with month long meal deliveries here.
Ordering week to week? Here's what we're making.
MEAL DELIVERY OPTIONS:
Whole 30 / Paleo 3 Days: Order 3 days of meals delivered on Monday or Thursday.
For Monday deliveries, order by Friday at NOON. For Thursday deliveries, order by Tuesday at NOON. *Breakfast is not included.
Whole 30 / Paleo Month of Mondays: 3 days of meals delivered every Monday for one month. *Breakfast is included.
Whole 30 / Paleo Month: 3 days of meals delivered every Monday and Thursday for one month. *Breakfast is included.
CLICK TO SEE THIS WEEK'S MEAL DELIVERY MENU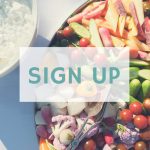 Receive this email from a friend? Sign up to receive our weekly newsletter straight to your inbox here.