15 Jul

Introducing the Good Kind from Tim The Girl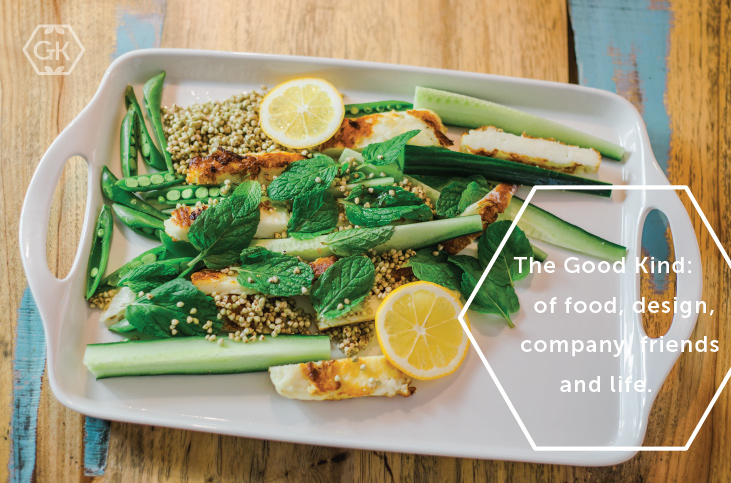 Hello all you lovely folks,
Hope this finds you rested, tanned and sufficiently summered. Kids are going back to school, and it's time to get organized again. We have lots of exciting news, including ways to help you achieve that goal. We know that juggling work and family and life (what's that?) can be daunting to say the least, and we want to help you take some of the load off. 
It's been an exciting adventure growing Tim The Girl into the multi-disciplinary culinary company it has become since its inception 6 years ago. We started as a one woman-private chef show and have grown organically into a full-scale event planning, catering, consulting and meal delivery company with a fabulous crew of talented individuals. We love what we do, and we thank you, our steadfast supporters for making us what we are today. Words cannot fully express our gratitude.
Last year we realized we wanted to take all that we have learned about our community (you), and your needs and desires and make what we do more accessible to a larger audience. We believe that everyone should have access to fresh, delicious food that you can feel good about eating every day. A good life is a result of good choices and one of the most crucial good choices is, you got it, GOOD food. 
Because we listen to you and what you want, we are beyond excited to introduce you to our new concept: The Good Kind, a brick and mortar storefront at The Pearl. That's right folks, this fall you will be able to pick up all your favorite Tim the Girl foods at our super fab new grab-and-go cafe. The Good Kind Modern Market & Cafe will serve breakfast, lunch and dinner with both dine-in and to-go options. This is for you, because we want to give you a better way to eat. 
Tim the Girl will continue doing our one-of-a-kind events and catering. The Good Kind will, in addition to the cafe, be providing a bi-weekly meal delivery service with more flexibility than we were equipped to provide in the past. The Good Kind also will be able to cater your office breakfasts and lunches with an easy and affordable corporate catering service.
As for now, get a taste of what is in store this Saturday at The Pearl Farmers Market. The Good Kind will be showcasing some of its menu for the first time! And while you're at it, please check out our new site: eatgoodkind.com
We will keep you updated as we roll out the proverbial carpets. Stay tuned.
We love you,
The Good Kind & Tim The Girl