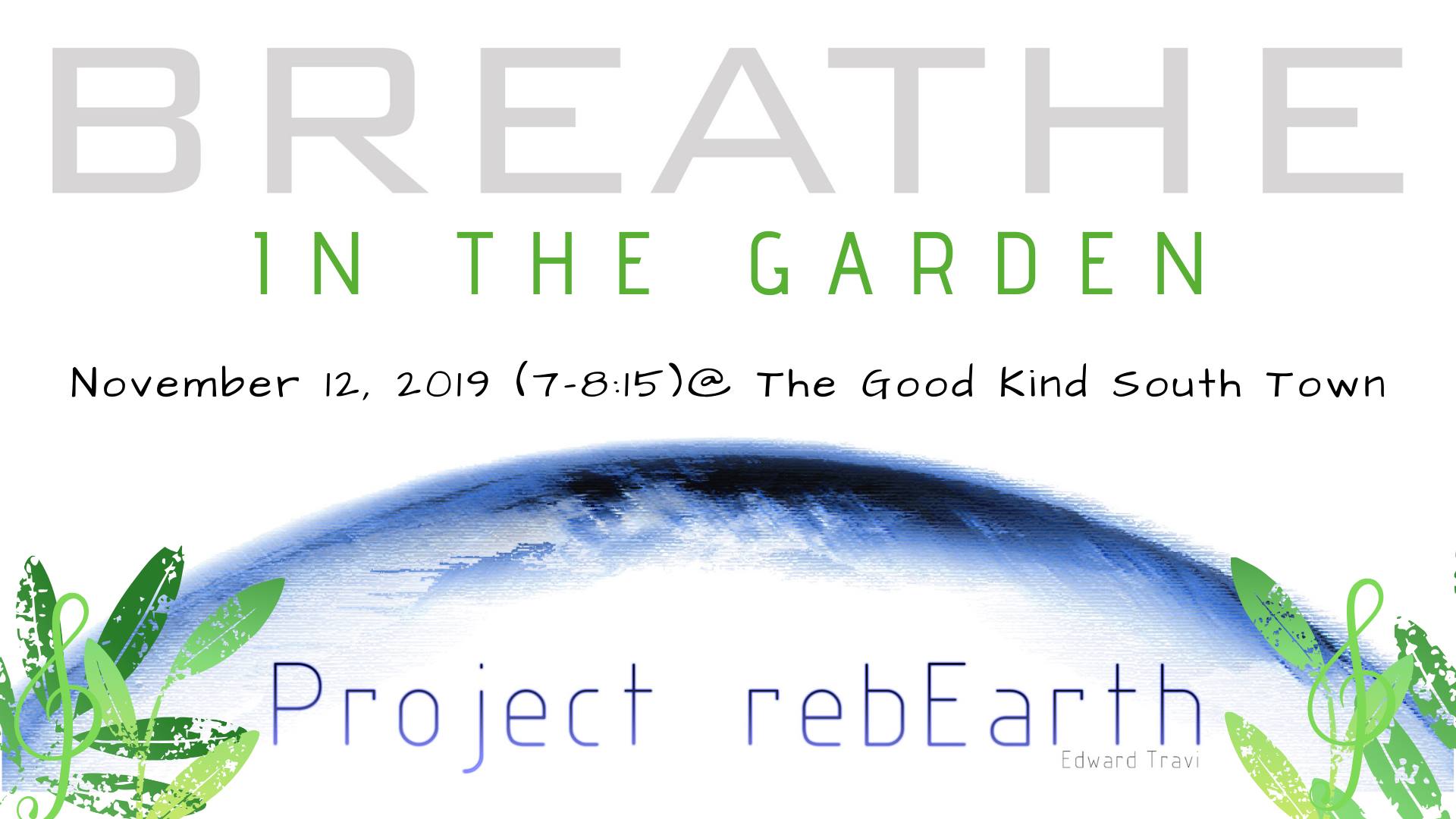 Breathe- In The Garden
Project rebEarth will be taking root in an actual garden for the first time! If you haven't experienced this event yet, please join us for the 4th experience within San Antonio!
If you or someone you know would like to bring more attention to their zen, this will definitely be the spot. Be present, breathe & experience the experiment. The Good Kind is a hot spot in San Antonio for their wide variety of flavorful dishes, and beverages! We don't know how many sensory journeys you will be taking this evening, but prepare yourself!
The Experience:
– Active Meditation
– Color Therapy
– 7 Soundscapes
– World Music
– Herbal Tea (Warm or Cold)
– Flavorful dishes & beverages
– (More to come)
Guided Improvisational Music By:
– Pianist/Producer: Edward Traví
– Cellist: Luke Bonecutter
– Alto Saxophone: Adam Tutor
– Soprano Saxophone- Rene Ford
– Muted Trumpet: Danny Toranzo
– Percussionist: Alex Nicholas
– More to Come!
More Information:
– Seating (First come, first serve)
– Quiet Zone (To enable mediation)
– Casual Attire
– Yoga Mats welcomed
– Tickets are sold online or at the door (Message for VIP)