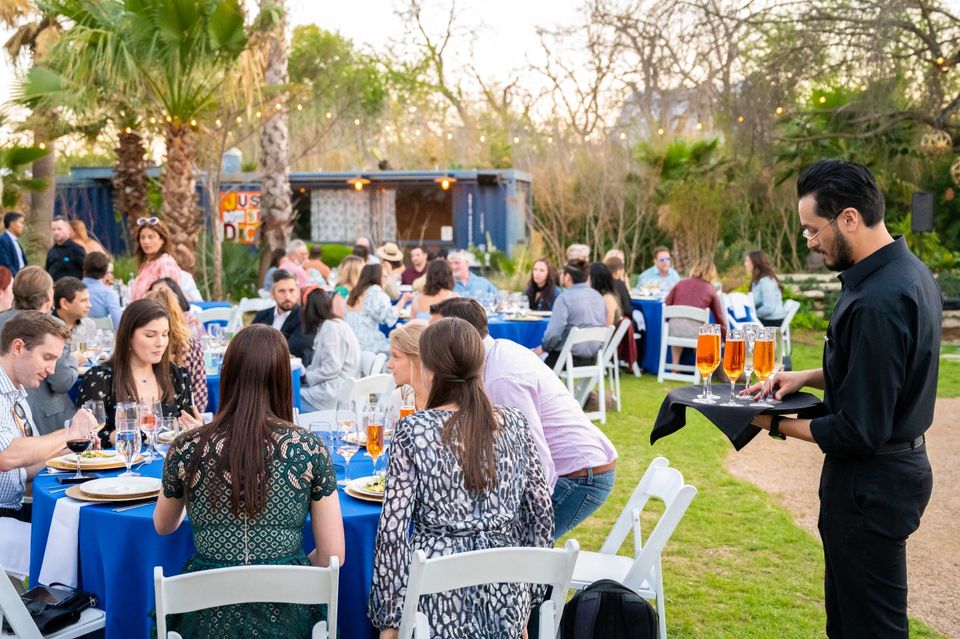 Bridgerton Meets Derby Day
𝐋𝐚𝐝𝐲 𝐖𝐡𝐢𝐬𝐭𝐥𝐞𝐝𝐨𝐰𝐧'𝐬
𝑺𝒐𝒄𝒊𝒆𝒕𝒚 𝑷𝒂𝒑𝒆𝒓𝒔
I AM DELIGHTED TO ANNOUNCE THAT THE DIAMOND OF THE SEASON,
𝑳𝑨𝑫𝒀 𝑫𝑨𝑷𝑯𝑵𝑬 𝑩𝑨𝑺𝑺𝑬𝑻
INVITES YOU TO A BRIDGERTON-THEMED KENTUCKY DERBY PARTY, IN WHAT WILL SURELY BE THE CELEBRATION OF THE YEAR. TAKE YOUR PLACE IN SOCIETY BY JOINING US.
PRESENTED BY WHITE CLAW, STELLA ARTOIS, BUDWEISER & CUTWATER.
Saturday May 7th, 2022
AT 4 O'CLOCK IN THE AFTERNOON
ENDING AT 9 O'CLOCK.
The Good Kind
1127 S ST. MARY'S ST SAN ANTONIO, TX 78210.
𝗦𝗛𝗢𝗪𝗜𝗡𝗚 𝗥𝗔𝗖𝗘 𝟰𝗣𝗠-𝟴𝗣𝗠
𝗧𝗘𝗥𝗥𝗔 𝗩𝗜𝗦𝗧𝗔 𝗦𝗧𝗥𝗜𝗡𝗚𝗦 𝗕𝗔𝗡𝗗 𝟲𝗣𝗠-𝟴𝗣𝗠
𝗕𝗜𝗚 𝗛𝗔𝗧 𝗖𝗢𝗡𝗧𝗘𝗦𝗧 𝟳𝗣𝗠
𝗙𝗨𝗟𝗟 𝗕𝗔𝗥 & 𝗙𝗢𝗢𝗗 𝗠𝗘𝗡𝗨