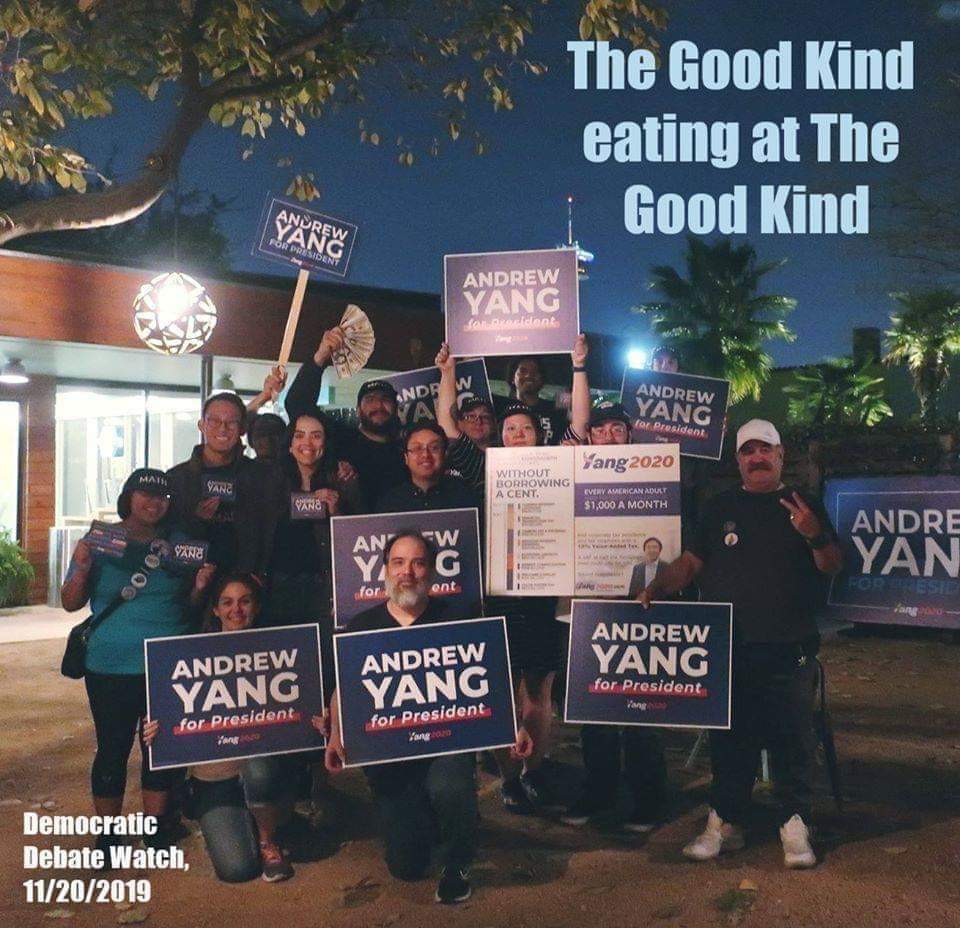 Debate Watch Party at The Good Kind Southtown
We are beyond thrilled that Andrew Yang qualified for the December debate! So we're heading again to The Good Kind – Southtown! The San Antonio Yang Gang appreciates them opening up their space to us for every debate.
If you've never been here before, we hope you can join us! It's an outdoor venue, but they have plenty of heaters & fire pits to keep us warm! As well as delicious food, & tasty alcoholic/non-alcoholic beverages. It's a very relaxing place to hang out with your fellow Yang Gang! Also dog-friendly, so feel free to bring your dogs if you want! Bring the whole family!
Debate starts at 7pm CT!