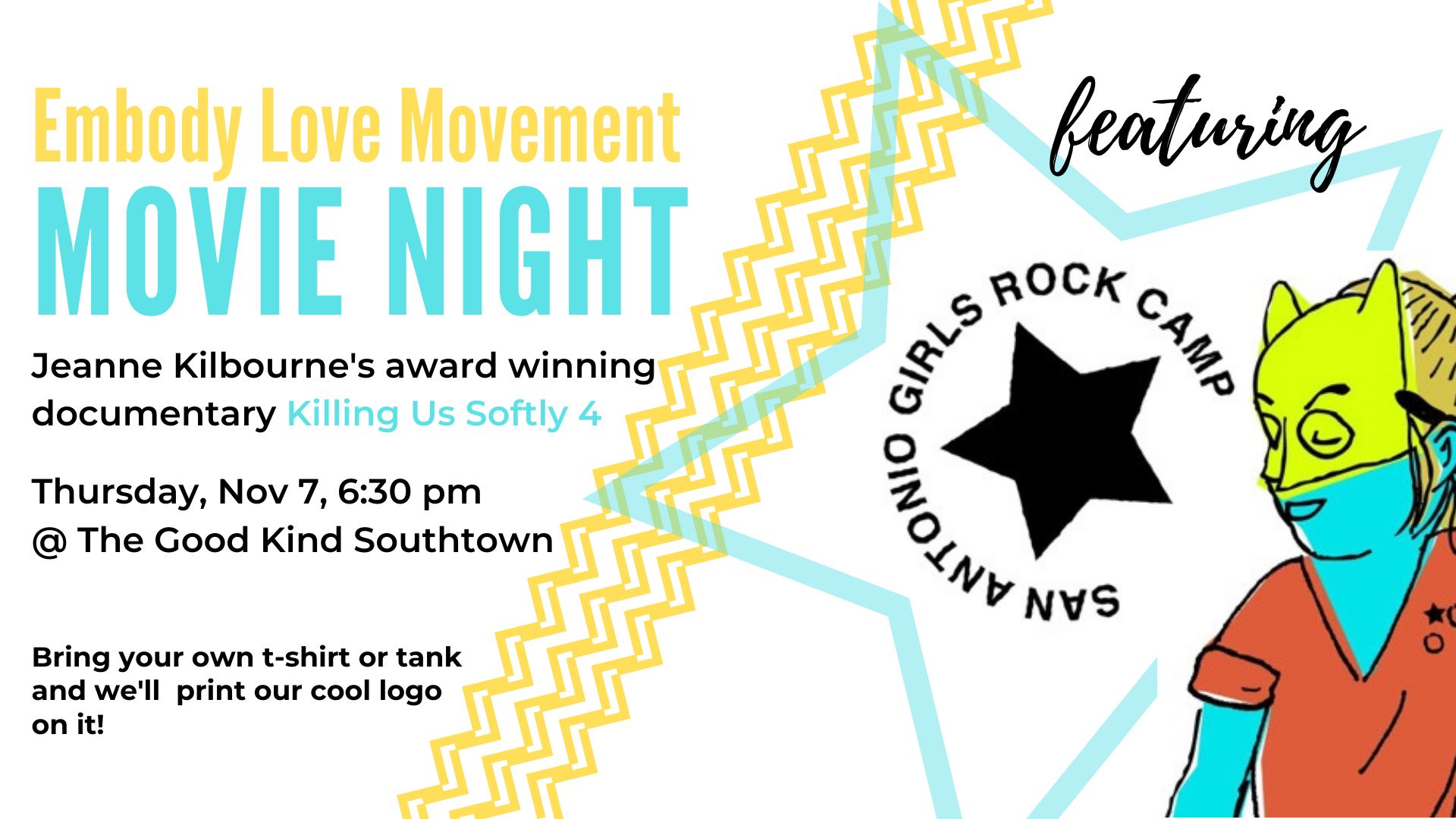 Embody Love Movement: Film Screening
Embody Love Movement is out to DISRUPT the influence of idealized media images promulgating the impossible beauty standards that preoccupy our time, waste our money and make us feel like less than we are. We are working to EMPOWER women and girls to celebrate their INNER beauty, commit to kindness (to ourselves and, importantly, each other) and CHANGE the WORLD.
Join MBS Fitness and San Antonio Girls Rock Camp for this first Embody Love Movement FREE Movie Night! Our first offering is the award winning documentary Still Killing Us Softly by Jeanne Kilbourne.
Girls Rock Campers will take the stage after the screening!
**BRING A T-SHIRT or TANK and we will silk screen our AWESOME LOGO on it for FREE!
See what we're doing to ROCK San Antonio!
Embody Love Movement is made possible through the support of MBS Fitness/MBS Yoga and the Trinity Healing Foundation!