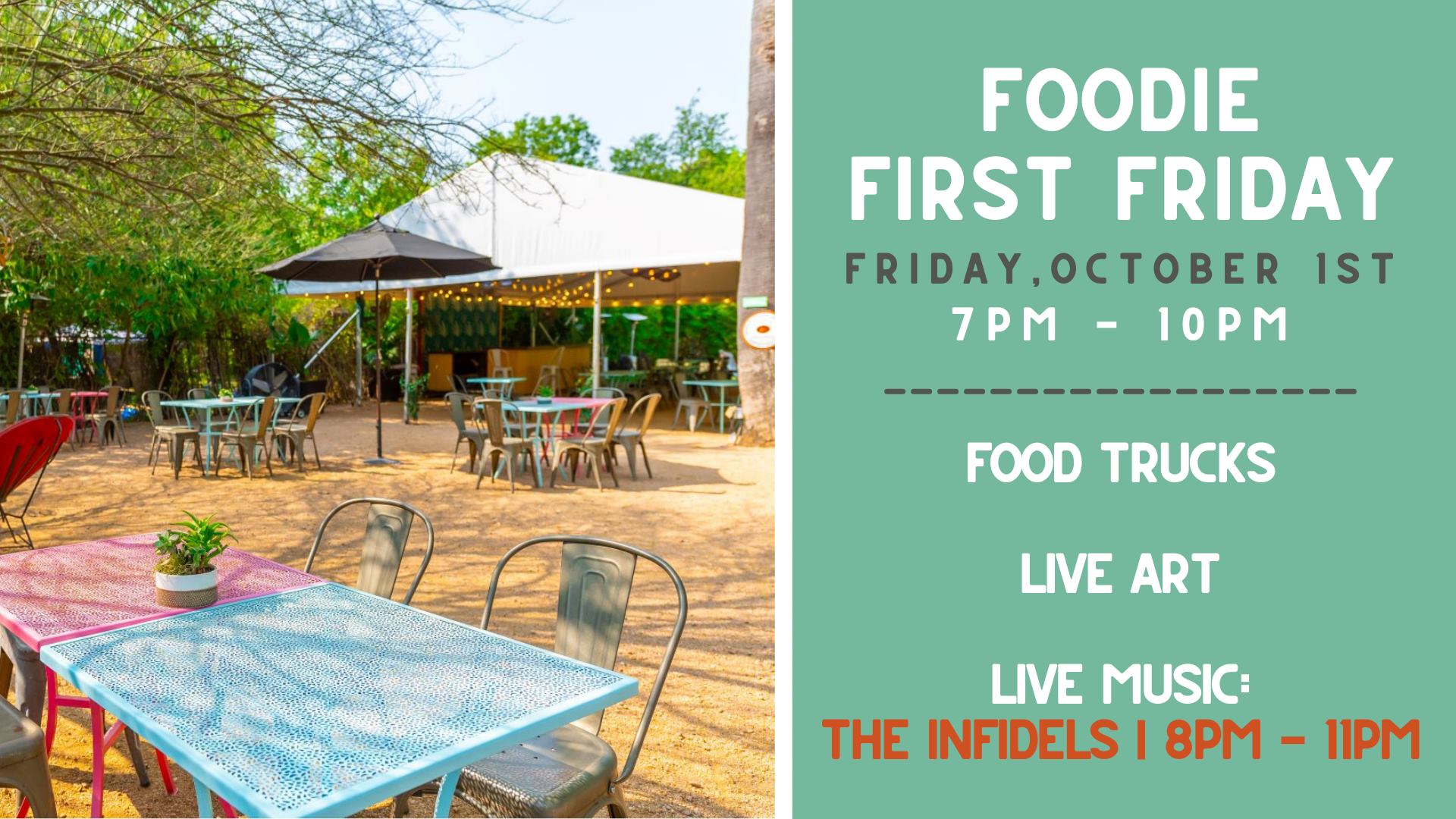 Foodie First Friday
Join us for a special Foodie First Friday celebration at The Good Kind on Friday, October 1st!
We will have live music by The Infidels from 8pm to 11pm, live art by AndieVee and amazing food trucks including:
Dulces by Dreuh | (Candy Mix)
Shortystacks | (Dessert Stand)
Andres Food Truck | (Tacos/Mexican Style)
Guacitlikeitalkit | (Chicken on a Stick)
Tasty Aguas Frescas
Toughlovecookiesntreats
Don't miss this fun foodie event! Children & dog friendly. Full kitchen & bar menu available.