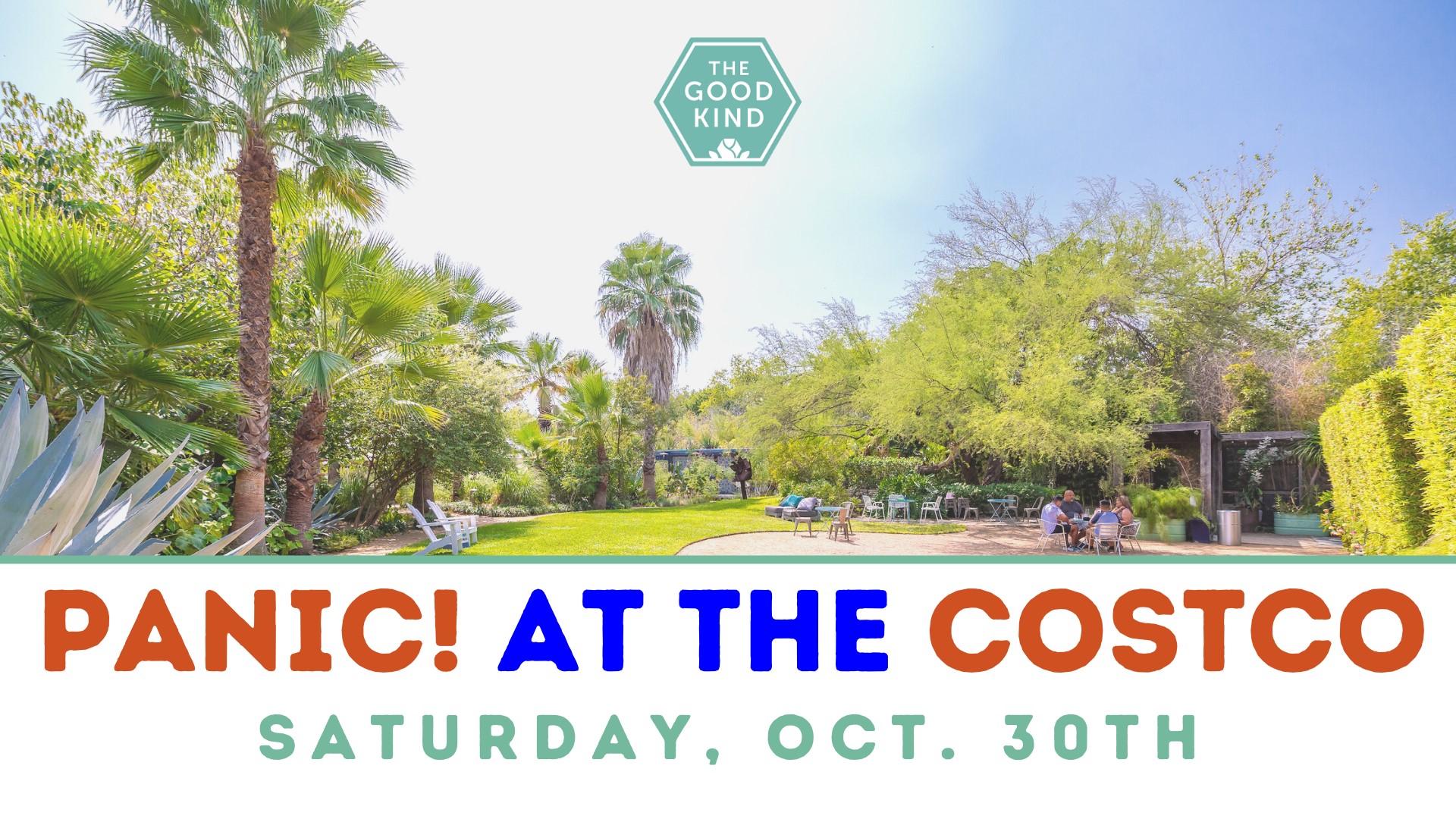 Panic ! At The Costco at The Good Kind
Join us at The Good Kind on Saturday, October 30th for FREE live music with Panic ! At The Costco.
Featuring former Spurs Brent Barry (vocals); Len Briley (vocals, guitar); WJ Robinson (drums) and Barrett Shipp (bass)
Enjoy great live music plus our full kitchen and bar menu!
Family and pet friendly.