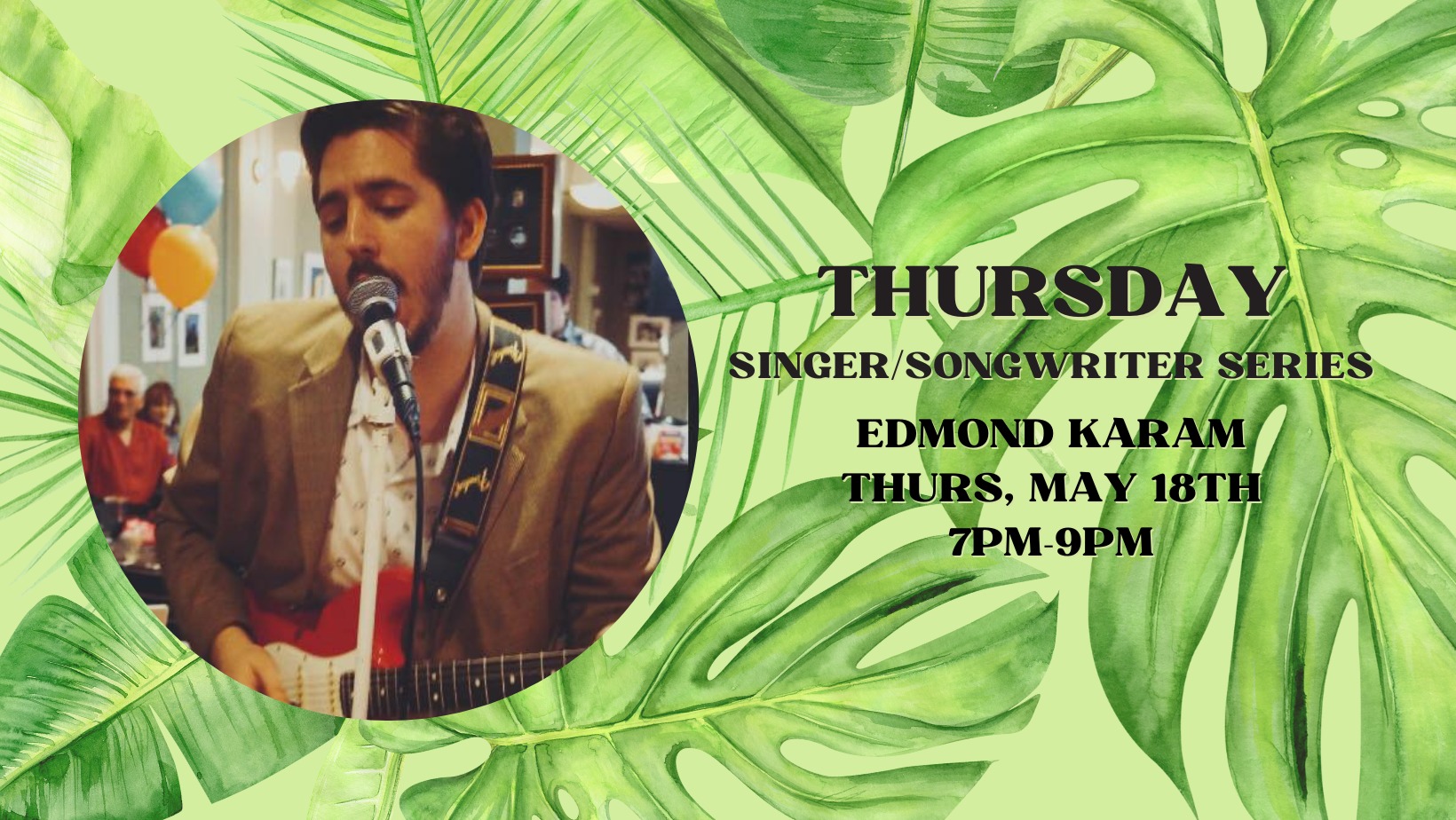 Thursday Singer/Songwriter Series: Edmond Karam
Support local artists! 
Chill with us every Thursday evening for our NEW Singer/Songwriter Series from 7pm-9pm.
During this series you can see up-and-coming local artists from our San Antonio community. 
Edmond Karam is performing on Thursday, May 18th.
Interested in jamming with us? Email us at customerservice@timthegirl.com.