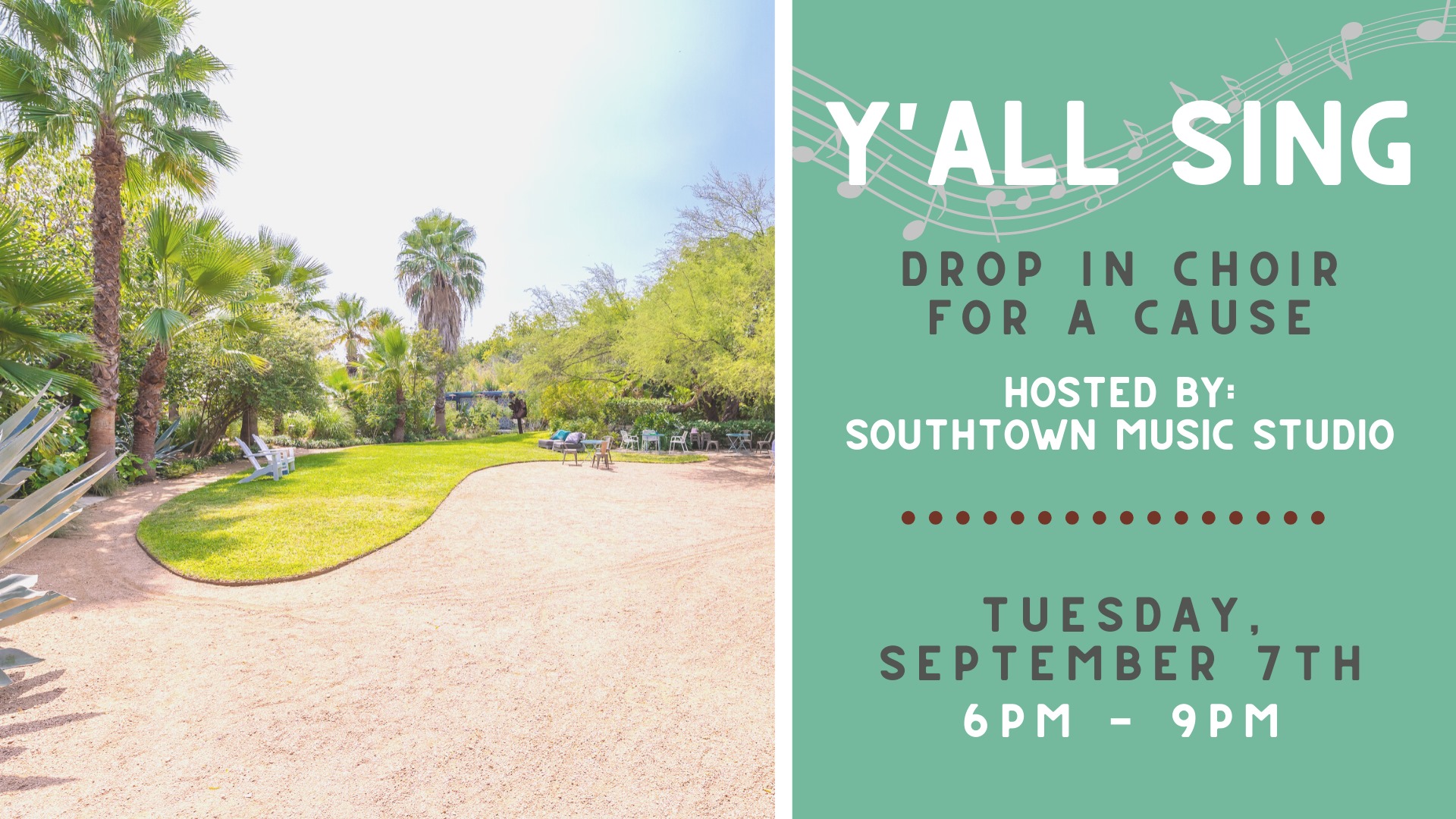 Y'all Sing!
Join us for a special event in the garden with Southtown Music Studio!
On Tuesday, September 7th Southtown Music Studio will be hosting Y'all Sing.
Y'all Sing! is based on a concept learned from Choir Choir Choir in Toronto, Canada.
The mission of Y'all Sing! is:
-to connect and harmonize folks of all walks of life and singing abilities through the love of singing together (no matter how you think you sound, we want you here if you love to sing!*)
-to raise awareness of and funds for folks and situations in need while mindfully drawing attention to the underpinning social structures that perpetuate that need.
When: Tuesday, Sept 7th, doors open at 6:30pm, event from 7-9pm.
Song: Africa by Toto (listen to it a bunch before you come!)
Charity: The Loveland Foundation, an organization committed to showing up for communities of color in unique and powerful ways, with a particular focus on Black women and girls. 50% of proceeds from September Y'all Sing! will go to this charity.
What to bring: a mask, a water bottle, money for donation and to buy food and drink from the Good Kind, a chair if you need one, and an open mind, readiness to learn and have an awesome time