12 Aug

Tips for a Healthy, Happy Back-to-School
"Back-to-school can literally send shivers down some mom's spines."
Here at The Good Kind, we get it! That's one of the reasons so many of our offerings are designed to make life easier for the super busy and health-conscious. We also know the best way to deal with back to school is by chatting with other parents and hearing a few of their tricks for dealing, so we asked a few of San Antonio's favorite mom bloggers how they keep sane during this time of year.
Contributing Bloggers:
Name: Aquila Mendez-Valdez (AMV)
Blog: Haute in Texas
Kids: Cora & Issa, 5 & 2
Name: Amy Johnson (AJ)
Blog: Maker Mama
Kids: Skyler 13, Liam 10, Eleanor 8, and Amelia 7
Name: Jill Robbins (JR)
Blog: Ripped Jeans and Bifocals
Kids: One Daughter, 25 and two adopted sons, both 7
When did you become a blogger and what inspired you to do so?
AMV: In 2011 I was new to the state and wanted a way to connect with the community here. Needless to say, it has welcomed me with open arms and the blog has expanded into a consulting business and virtual scrapbook for my family!
AJ: I originally started my blog under a different name as a creative outlet after leaving my job at a local literary arts non-profit and becoming a stay-at-home mom 8 years ago. It began to grow as I connected with other online creatives and local bloggers. I changed the name to Maker Mama, started collaborating with brands, and writing for other websites. Today I do social media consulting and management, teach iPhone photography classes, and continue to write at www.makermama.com and elsewhere.
JR: I started my blog in 2014 as a way to keep a journal about our adoptions. We adopted our kids in 2012 and 2013, respectively, and honestly, our second adoption knocked me on my butt. Our child had medical issues we weren't equipped to deal with, I didn't bond with him and I spiraled into depression. Things are great now but at the time, it was a lot of life changes that I just didn't deal with very well. Writing out my thoughts and feelings helped and as things leveled out for me, I started writing less about our adoption story and more about parenting and lifestyle topics. I was a little surprised when people that weren't my mom started reading my blog and at the beginning, I never saw it being more than a hobby but I love having this business. It's all been kind of a surprise but I'm glad things worked out this way.
Most challenging thing about being a busy parent in San Antonio and keeping your kids healthy?
AMV: I'm always plagued by what to do with them when the summer heat is so intense. I grew up in Indiana where a good majority of my childhood was spent outdoors, so it's tough to find activities for them in triple digit temperatures!
AJ: I think the hardest thing is wanting to do all of the things. I love taking my kids to local events and exhibits, and on top of school and extra-curricular activities, living a healthy lifestyle takes planning!
JR: I worry that summers are too sedentary for us because of the heat and that we don't spend enough time outside. My kids have been dying to ride their bikes to the park and we have to plan those kinds of outings in the evening. Staying hydrated is often a concern. I've started slicing up berries and throwing them in popsicle molds with water as a way to get them to drink more water.
Thing you fret about most during 'back-to-school'?
AMV: Probably getting back on a schedule of waking up at a decent hour! Since my husband and I both have very flexible work schedules and I work from home, we're not super strict on bedtimes during the summer. That means the girls sleep in late most days and I dread having to get them back on an early morning routine!
AJ: Getting back to a more structured schedule and making sure I have everyone's school supplies and uniforms!
JR: That I'll forget something important. There seems to be so many moving parts to getting two kids ready for school. I worry that I won't be on top of my mom game, which is probably a little bit silly. I worry about stuff that most moms probably worry about, whether my kids will fit in, like their teachers, etc.
"My biggest piece of advice for parents during back-to-school season, or any season, is to take care of yourself first. It's easy to put ourselves on the back burner to take care of everyone else, but in the end everyone suffers when we're not making our own well-being a priority." ~Amy Johnson
Any time-saving tips for meal prep, getting kids to eat healthy, lunch-making, morning breakfast rush, etc.?
AMV: We actually really love smoothies in the morning. I'll put some protein powder in it and sneak in veggies and other good stuff so they don't even realize they're eating healthy. And it's easy to take on the go!
AJ: My biggest tip is to plan ahead. When I'm on top of my game, I sit down and plan our dinners for an entire month. Then I shop in bulk in one go and pick up fresh produce as needed. I also have the kids help make their lunches the night before school, that way it minimizes the morning rush. And I'm all about ordering groceries when I'm in a pinch. As a single mama who works for herself, the less time I have to spend running errands, the better!
JR: I have one kid who eats all the veggies and one kid whose diet currently consists of macaroni and cheese and grapes. I sometimes puree vegetables and hide them in soups, stews and casseroles or throw spinach into a citrus-based smoothie. My best hack to combat the morning breakfast rush is to meal plan for breakfast. If we do eggs, I crack them and beat them the night before and put them in a container in the fridge so they're ready to throw into the pan in the morning. I set the table for breakfast before I go to bed. It takes just a few minutes but it seriously makes a difference.
Advice/recommended books/blogs/websites for busy parents trying to keep their families healthy/ happy/organized?
AMV: One thing I really love to do is browse Amazon for books that fit what my child is going through at the moment. We got my oldest a book when she wouldn't stay in her bed at night, when she was about to have a baby sister, and I just ordered her a book about Kindergarten. And I'm saving them all for her little sister to use someday, except the baby sister one… 😉
AJ: I'm a bit biased since I'm a contributing writer, but for San Antonio parents, I highly recommend Alamo City Moms Blog. It's a great resource for not only finding out about family-friendly events each month, but they've really built a community of parents who are a wealth of insight and information and who aren't afraid to keep it real when it comes to parenting. I'm also a big fan of audiobooks for kids. We started listening to them on road trips, but now my kids listen to them everyday at home, too. It's a great alternative to screen time.
JR: I love the website Super Healthy Kids. They have great recipes and ideas for meal planning. I also really love Babble, Disney's parenting vertical. I'm probably biased because I'm a freelance news writer for them but I love their articles and I especially love their "Babble Hacks" videos. Stuff like using a cupcake liner to catch drips on popsicles or using frozen water balloons to keep foods in your cooler cool…I love little things like that.
How do you de-stress/find alone time, etc?
AMV: I come from a big family so being by myself freaks me out ha! If anything, I would suggest ditching the mom guilt or hesitancy to ask your partner to help out around the house. I have no problem asking my husband to fill the dishwasher, fold a load of laundry, or take the girls out for ice cream when I'm at my breaking point. I think that helps keep both our roles in the household balanced so neither of us are completely overwhelmed. But it's a lot easier said than done sometimes when we moms like things done a certain way. 🙂
AJ: I feel it when I haven't exercised enough. With a schedule that's always changing, I have a number of activities I fit in whenever I can, including yoga, bike riding, walking along the river, and swing dancing. Since I'm divorced, I get in most of my alone time when my kids are with their dad, but I try to fit in daily meditation and downtime when my kids are home with me, too. Monthly massages are an indulgence I splurge on for de-stressing, too.
JR: I find running to be a big stress reliever, although I've really fallen out of the habit of running regularly. I definitely have fall running goals! I like to read and go shopping by myself. I love to wander around Dillards and just look…okay, that's kind of a fib. I usually buy. Retail therapy is super-relaxing for me! A massage or a pedicure or any kind of pampering thing like that is always nice, too.
A big thank you to these stelar mama for telling us about their fears and successes. The Good Kind's grab-and-go snacks and meals are a great option for feeding your kids on the go. On super busy weeks, consider signing for our meal delivery service – fully prepared meals delivered to your home or office on Mondays and Thursdays. We can accommodate a variety of dietary needs, if you have any questions don't hesitate to contact us or stop by our cafe in the Bottling Department at Pearl!
Lastly, we want to hear from you, share the love and give us some of your own tips on our Facebook page or in our Facebook group!
REMINDER: MEAL DELIVERY OPTIONS & MENU:
Find out what we're making for next week's meal delivery here.
Whole 30 / Paleo 3 Days: Order 3 days of meals delivered on Monday or Thursday.
For Monday deliveries, order by Friday at NOON. For Thursday deliveries, order by Tuesday at NOON. *Breakfast is not included.
Whole 30 / Paleo Month of Mondays: 3 days of meals delivered every Monday for one month. *Breakfast is included.
Whole 30 / Paleo Month: 3 days of meals delivered every Monday and Thursday for one month. *Breakfast is included.
CLICK TO SEE THIS WEEK'S MEAL DELIVERY MENU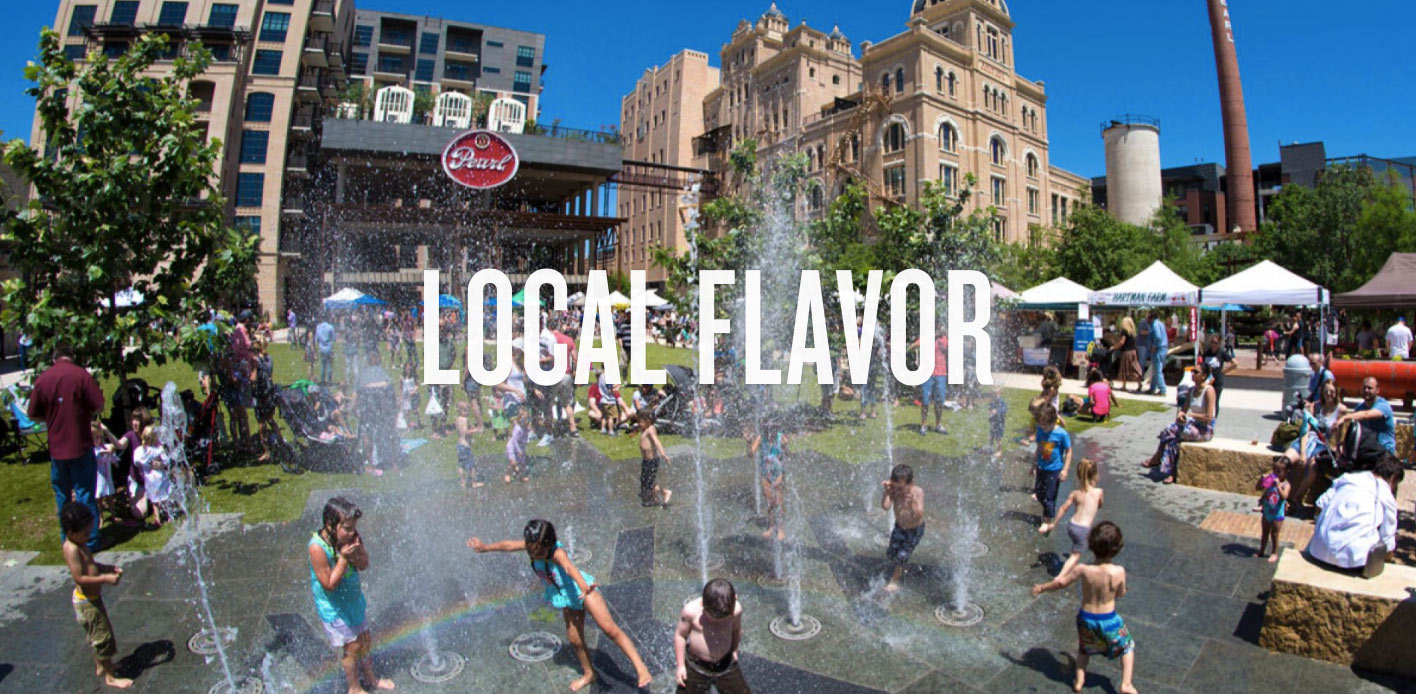 HAVE THE GOOD KIND DELIVERED TO YOUR OFFICE
Let The Good Kind handle all the details for your next catered event large or small. Whether it's a national conference or a casual office lunch we'll provide healthy and energizing food that pleases a crowd but won't leave people feeling tired and groggy. Find our more about our varying menus for breakfast and lunch here.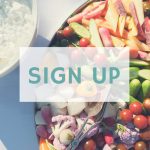 Receive this email from a friend? Sign up to receive our weekly newsletter straight to your inbox here.