28 Mar

The Wedding Edition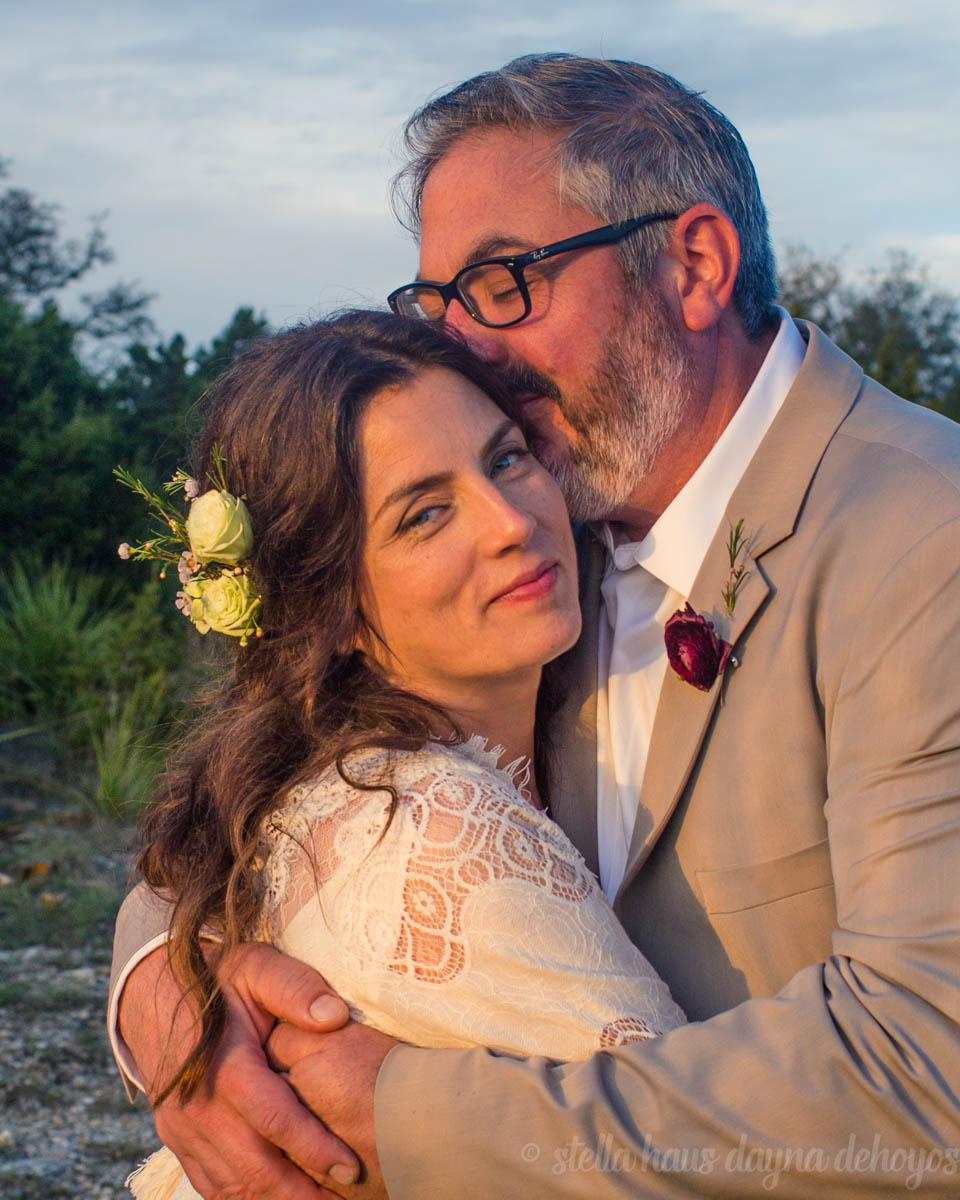 Hello all you lovely people,
Given the times we are living in, facing events and challenges new to all of us, I truly believe that love and hope are what we need more of. To that end, I want to share with you, the story of my wedding and how it came to be.
First of all, I proposed from a small Tuscan village on my then boyfriend, Ed's, birthday via text because my phone had no service to call. I mean, men do that kind of stuff all the time, right? Biting into a ring inside an éclair has never been my style and I think it's great to do things out of the norm, shake things up, take actions that are different, surprising and unexpected.
After he said yes, I suggested heading to city hall with our boys (my son 13, his 5) and just tying the knot quickly. He had a different idea and so we started the wedding planning journey. We're lucky in that we have A LOT of friends around the world; the original guest list was 850! We managed to get it down to 350 and ending up having 270 join us. I'm an all or nothing kinda gal and so began the work of making decision after decision with an attempt to navigate the process with a semblance of grace.
All I wanted was a wedding that was fun, for everyone, including the bride and groom. A wedding that felt easy and happy. Effortless. Yes, to attain that, a TON of work by us, crews, friends, and family went into this, but those were some of the most enjoyable times. Surprise guests from Brooklyn took it upon themselves to set up the 2 bars and go pick up 80 pounds of ice. Bridesmaids made bouquets all day on the eve of our wedding. People wove flowers into the trees and cacti without skipping a beat.
Of course beauty was top of mind, and having the best wedding food ever certainly mattered as well. But fun and ease is what counted most. And it worked. Mother nature spent the morning toying with our emotions, threatening rain, but as soon as we walked out into the field the sun came blasting through the clouds and a party to top all parties was had. The spirit of love, food and friends can be so easily dampened by OCD logistics. Don't set yourself up for disappointment. I know enough by now to put each piece into the hands of the best in their field, tell them your vision and let them do their job. Then, ENJOY YOUR WEDDING.
My wonderful, amazingly talented friend Jenny Browne, San Antonio's Poet Laureate, officiated our sweet and simple ceremony. The poem below by the Persian Sufi Poet, Hafiz, was read and not a dry eye was left in the house (or field as it were)
"Most fun I've ever had at a wedding, like ever."
"So casual and relaxed but so gorgeous and SO delicious"
"The whole day and night felt so open and generous, of people, food and spirit"
"It made me want to get married all over again and have Tim the Girl plan my wedding"
Out
Of a great need
We are all holding hands
And climbing.
Not loving is a letting go.
Listen,
The terrain around here
Is
Far too
Dangerous
For
That.