21 Dec

We'll Keep Your 2017 Resolution for You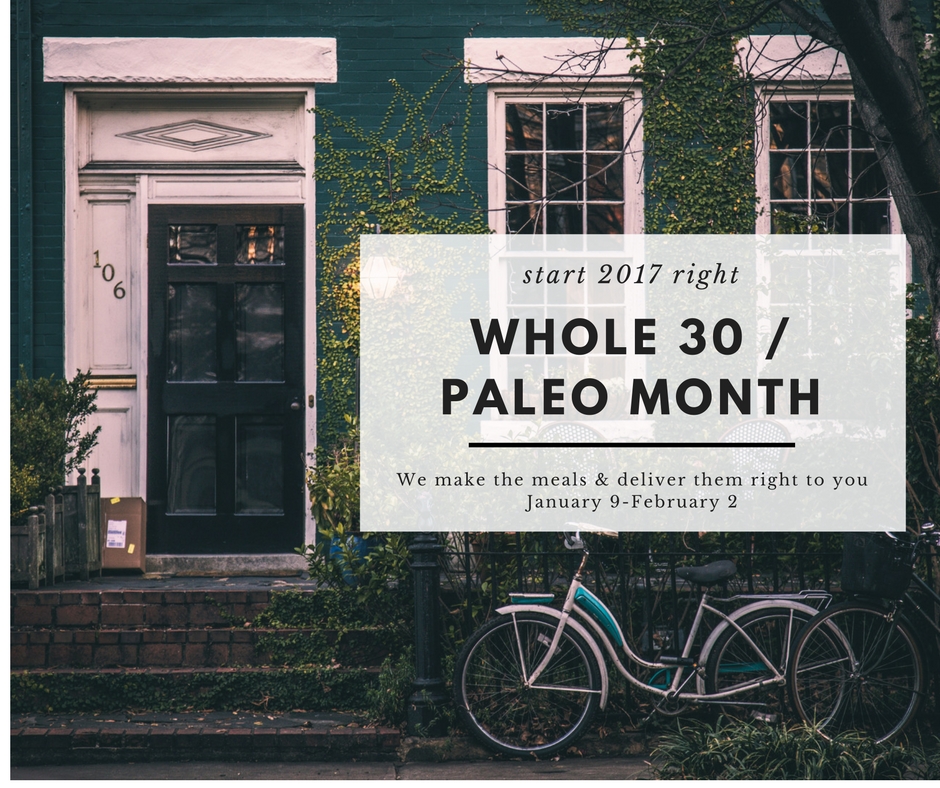 WE'RE GOING TO KEEP YOUR 2017 RESOLUTIONS FOR YOU
Remember when making New Years resolutions was fun? Neither do we 😉
When you feel like the best version of yourself you also show up in the best way possible for others. What you put in your body affects you physically, mentally, and emotionally, You know what you should be eating and WE know that you have full lives with a multitude of things that demand your attention. You deserve to feel GOOD all the time and we're going to make sure your goals to do so are a success with our month long Whole 30/Paleo meal delivery. 
YOU DESERVE THIS: 
WHOLE 30/PALEO
 MONTH LONG MEAL DELIVERY
Studies show it takes 30 days to break and build a new habit. Stick with it for longer and it becomes a part of daily life you don't have to think about. We'll be delivering 3 breakfast, 3 lunch, and 3 dinner items to your door twice weekly on Mondays and Thursdays January 9 through February 2, 2017. We use local, organic, non GMO ingredients whenever possible, and our Whole 30 compliant meals are packaged and ready-to-heat, great for home and easy to take to work. The price works out to less than $33/day including delivery, which is less than what you probably spend on groceries and eating out. Half the battle of sticking to your food goals is the meal prep, so let us do it for you! *Sign up by January 5th* [MORE]
The idea behind Whole 30 is to eat non-processed whole foods. By eliminating sugar, dairy, and grains you will experience an increase in energy, reduced inflammation and even, #blessed, a new glow and clarity in your skin! Check out this article for a personal recount of the program.
It's not too late to give or ask for the gift of good eating for Christmas, forward this email to that last minute shopper in your life!
Meal delivery is done for 2016, it starts up again January 2, 2017. Place your order anytime!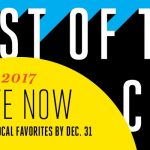 Vote Tim the Girl for Best Caterer in San Antonio Magazine's Best of the City 2017. You have until December 31, 2016 – don't delay! [MORE]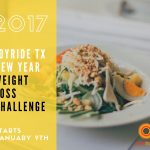 JoyRide Weight Loss Challenge
Gain a healthier, more joyful version of yourself, join JoyRide's New Year Weight Loss Challenge. Last year's challenge saw GREAT success, this year, TGK is providing a meal delivery option. Following the meal plan, TGK will take the work out of food shopping & prep delivering prepared meals to your home or office. We are here to keep you" on the wagon" and on track to reach your goals! [MORE]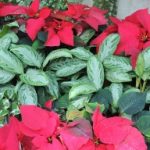 Walk off the holiday baking at the San Antonio Botanical Gardens, Holidays in Bloom runs through December 31, With 38 acres of holiday inspired decor and displays, it's a great spot to grab some family photos! [MORE]