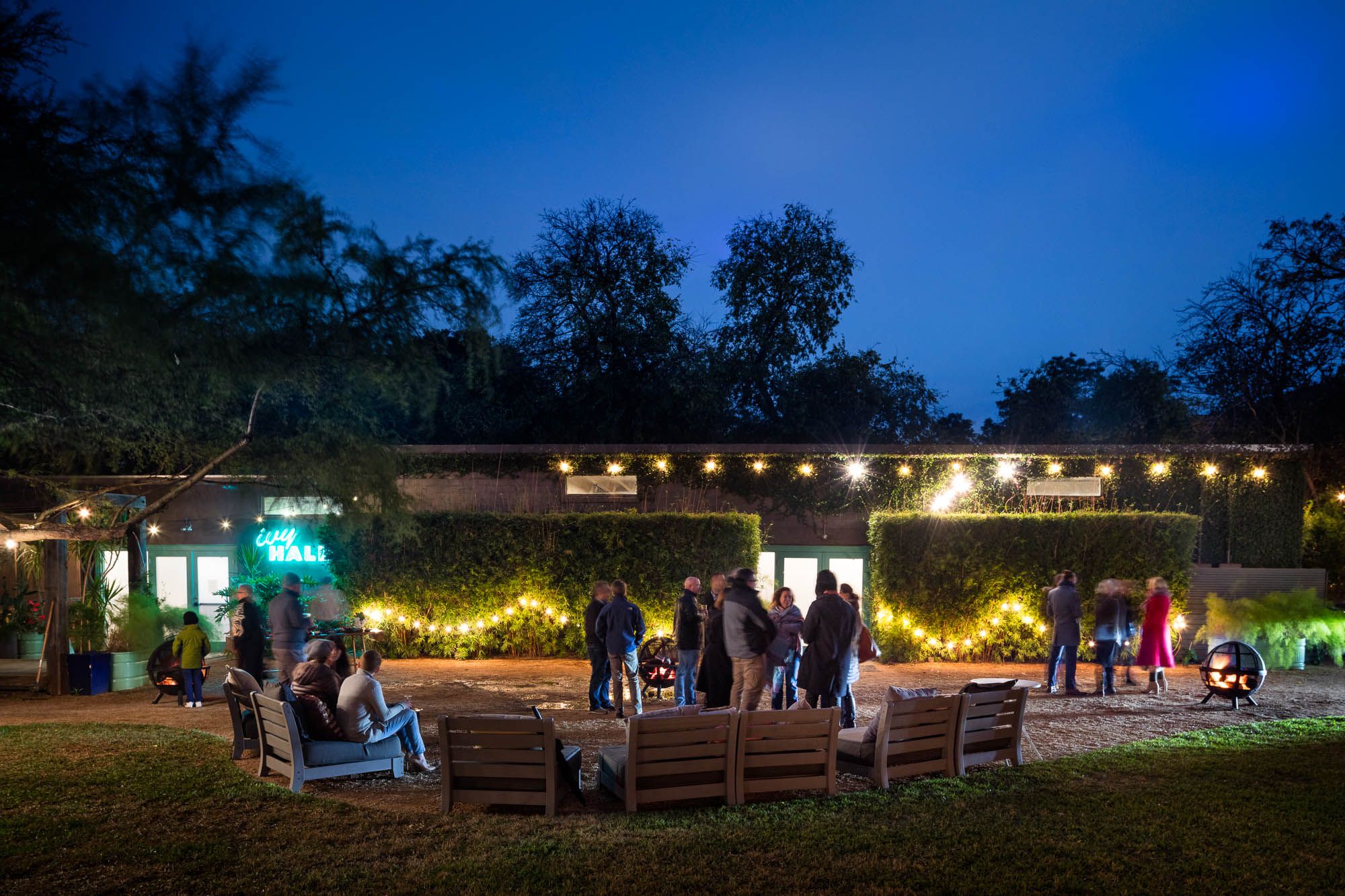 Evenings at Ivy
Mark your calendars for the inaugural 𝑬𝒗𝒆𝒏𝒊𝒏𝒈𝒔 𝑨𝒕 𝑰𝒗𝒚. A new Chef series hosted at Ivy Hall Events. Experience a modern, chic, picnic style food festival in our spacious garden lounge that features 8 Top Chefs from Texas on Sunday, April 11th from 4PM-8PM.
FEATURED CHEFS:
– Chef Tim McDiarmid – Tim The Girl Catering & The Good Kind
– Chef Jaime Gonzalez – Supper at Hotel Emma
– Chef Luca Della Casa – Silo Elevated Cuisine
– Chef Cassie Ramsey
– Chef Jessie "Kirk" Kuykendall – Milpa Food Truck & Catering
– Chef Sonya Cote – Eden West (ATX)
– Chef Alex Paredes – Carnitas Lonja
– Chef Robert C. Hale – Texas Beef Council
Tickets are all inclusive and will allow guests to enjoy an evening of tastings from each Chef's booth and full bar access. Live music will be provided by the Chris Cuevas Project.
All proceeds will directly benefit The Leukemia & Lymphoma Society and Heard, a wellness program for men & women in the food and beverage service industry.
Your participation in this event will aid Tim in her mission to raise funds for The Leukemia & Lymphoma Society & support her Woman of The Year Campaign.
Presented By: Sysco Central Texas
Sponsored By:
– Wholesome Meats
– Tanqueray
– Ketel One
– Chandon USA
– Milam & Greene Whiskey
– Peeler Farms
– Dorćol Distilling + Brewing Co.
– Embark Marketing