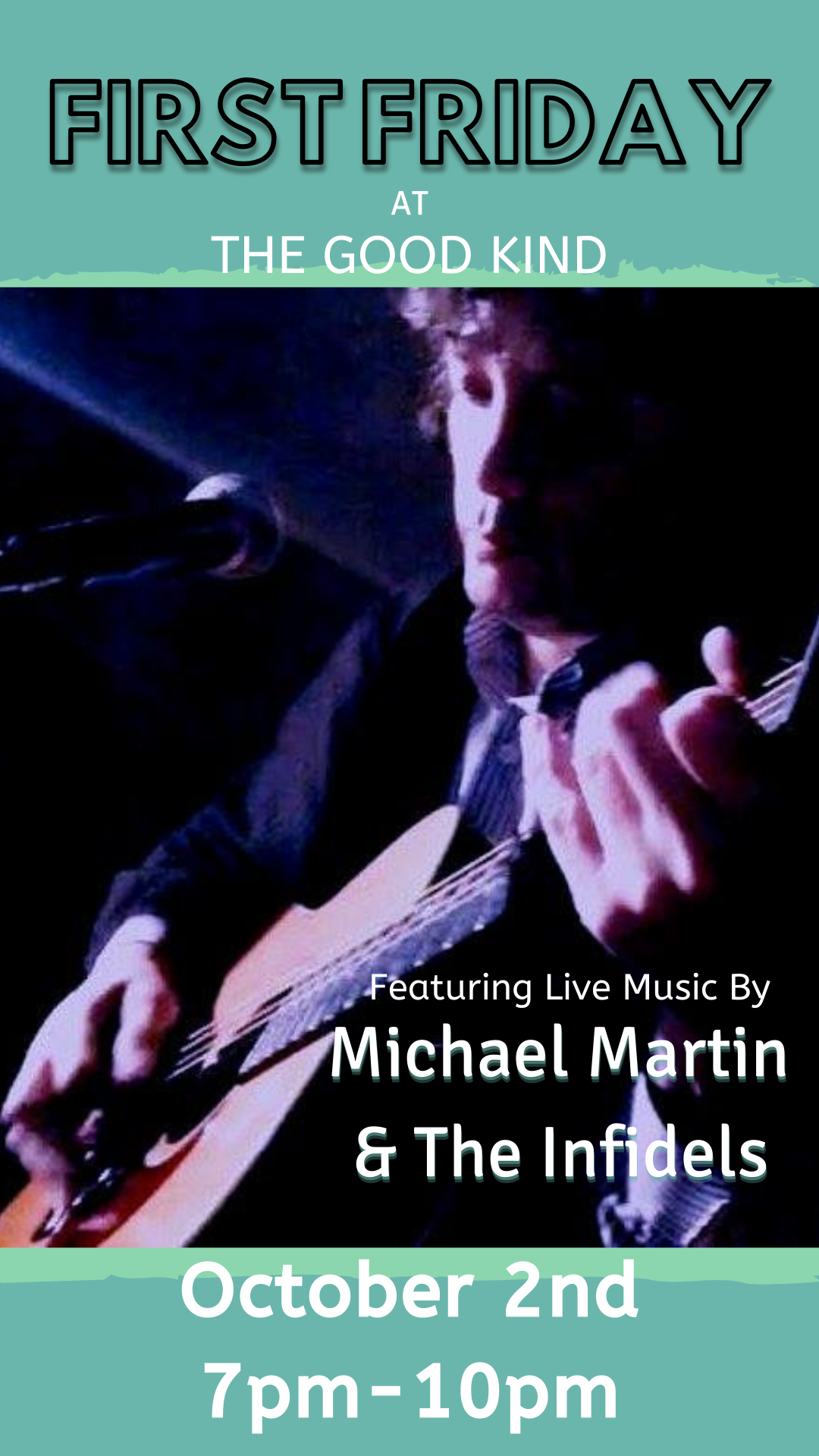 First Friday with Michael Martin & The Infidels
Join us at The Good Kind Friday, October 2nd from 7pm-10pm for a live performance by Michael Martin & The Infidels.
Martin is best known around San Antonio as frontman for the folk-rock band the Infidels, which he formed in the mid-'80s and whose name was inspired by Dylan's 1983 album "Infidels."
Enjoy some amazing tunes while enjoying our full restaurant and bar menu plus first friday drink specials!
We're open today from 11am-11pm!
Learn more about Michael Martin here: https://www.martins-lane.com/home