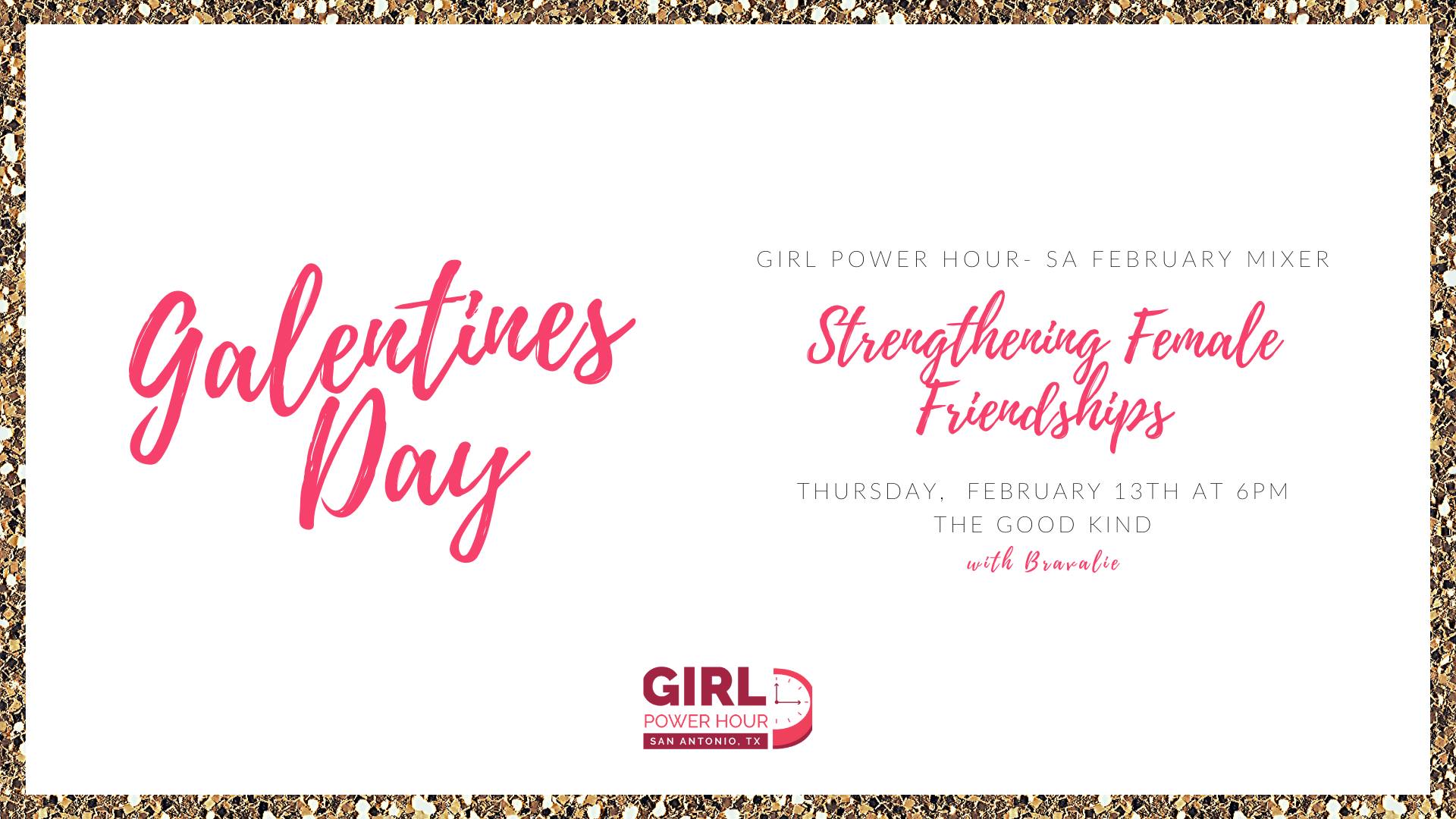 Galentines Day Mixer: Strengthening Female Friendships
Come join us for what we do best- bringing together girl bosses in the San Antonio area. Help us celebrate Galentine's Day with Bravalie with a short workshop on strengthening female friendships.
Can't wait to mix and mingle with you from 6-9 at The Good Kind Southtown!
What is Girl Power Hour- San Antonio? We are a 501(c)3 non-profit organization and San Antonio's premier meet-up group for all girl bosses, creatives, and entrepreneurs in the San Antonio, TX area. Our attendees are women who are striving to excel in their careers and business and better their community and the lives of women. Our goal is to create an environment for women to be themselves and facilitate relationships with other strong women whether it be through friendships, business partnerships, or mentorship/menteeship.