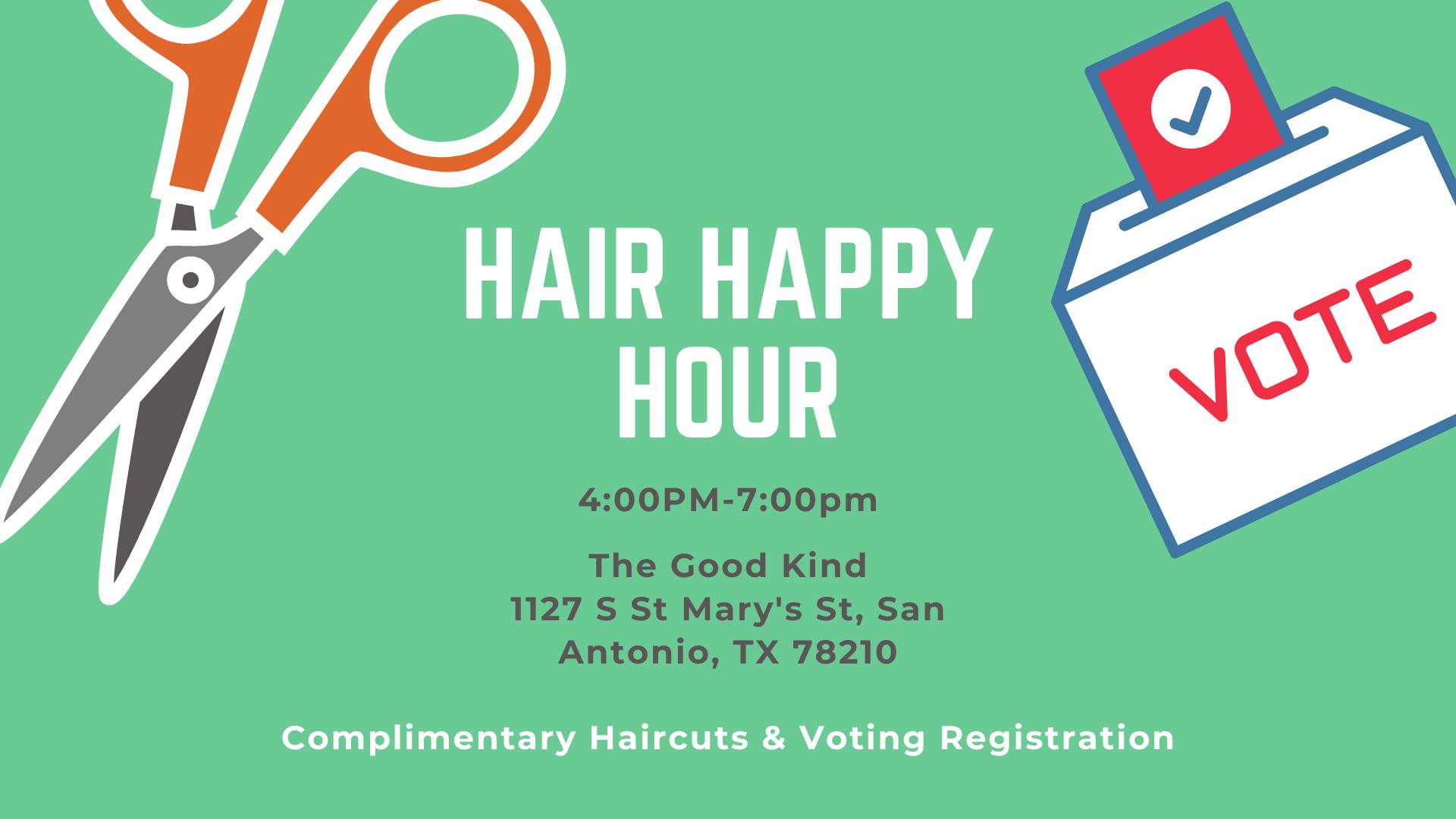 Hair Happy Hour with Twirl Salon
Join us at The Good Kind for a special event with Twirl Salon on Monday, September 21st from 4PM-7PM.
The Good Kind & Twirl Salon believe that a fresh look on life can start with something as simple as a haircut. That's why we are inviting those who have been directly affected by COVID-19 to join us for a complimentary haircut from one of Twirl Salon's professionals.
In addition there will be certified voting registrars on site helping register individuals to vote.
Haircuts will be given on a first come first serve basis, and clean hair + masks are required.