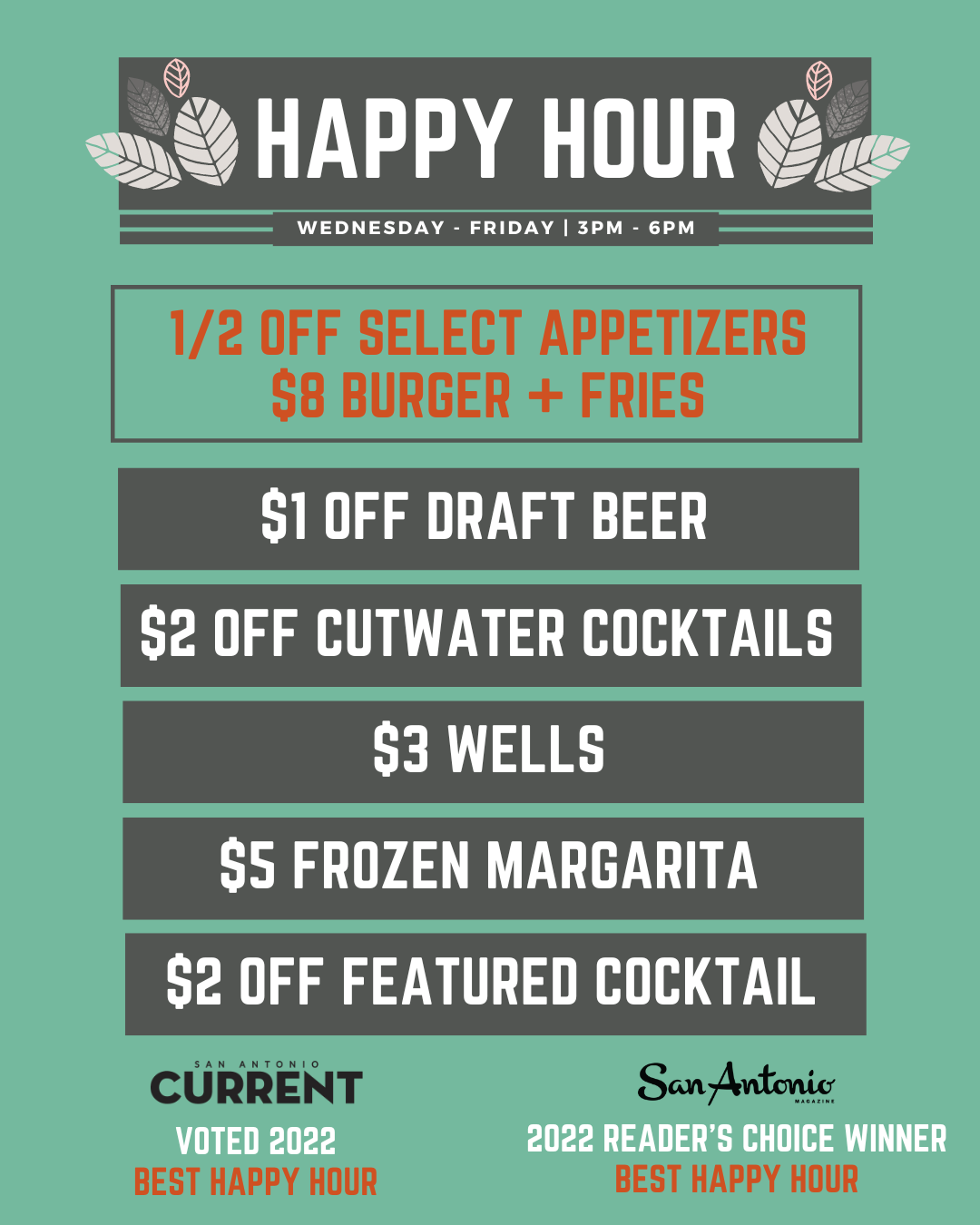 Happy Hour
Join us for a little garden getaway with our Happy Hour! 
Stop in Wed-Fri from 3pm to 6pm and enjoy:
 1/2 off select appetizers
 $8 Burger and Fries
 $1 off Draft Beer
 $2 off Cutwater Cocktails
 $3 Wells
 $5 Frozen Margaritas & $8 Southclaws: our signature frozen hibiscus margarita with a White Claw Hard Seltzer! (Yes it's as good as it sounds) 
We are so honored to be the 2022 Reader's Choice Awards Winner for 𝐁𝐞𝐬𝐭 𝐇𝐚𝐩𝐩𝐲 𝐇𝐨𝐮𝐫 in San Antonio Magazine's Best of The City 2022 competition.